Finance is one of the most lucrative sectors in India and has been for a while. After all, the core objective of any for-profit organization is gaining financial profit. Even non-profits still require strategic financial management that helps them use their resources effectively. Every business needs financial planning and analytics and adopting these practices will […]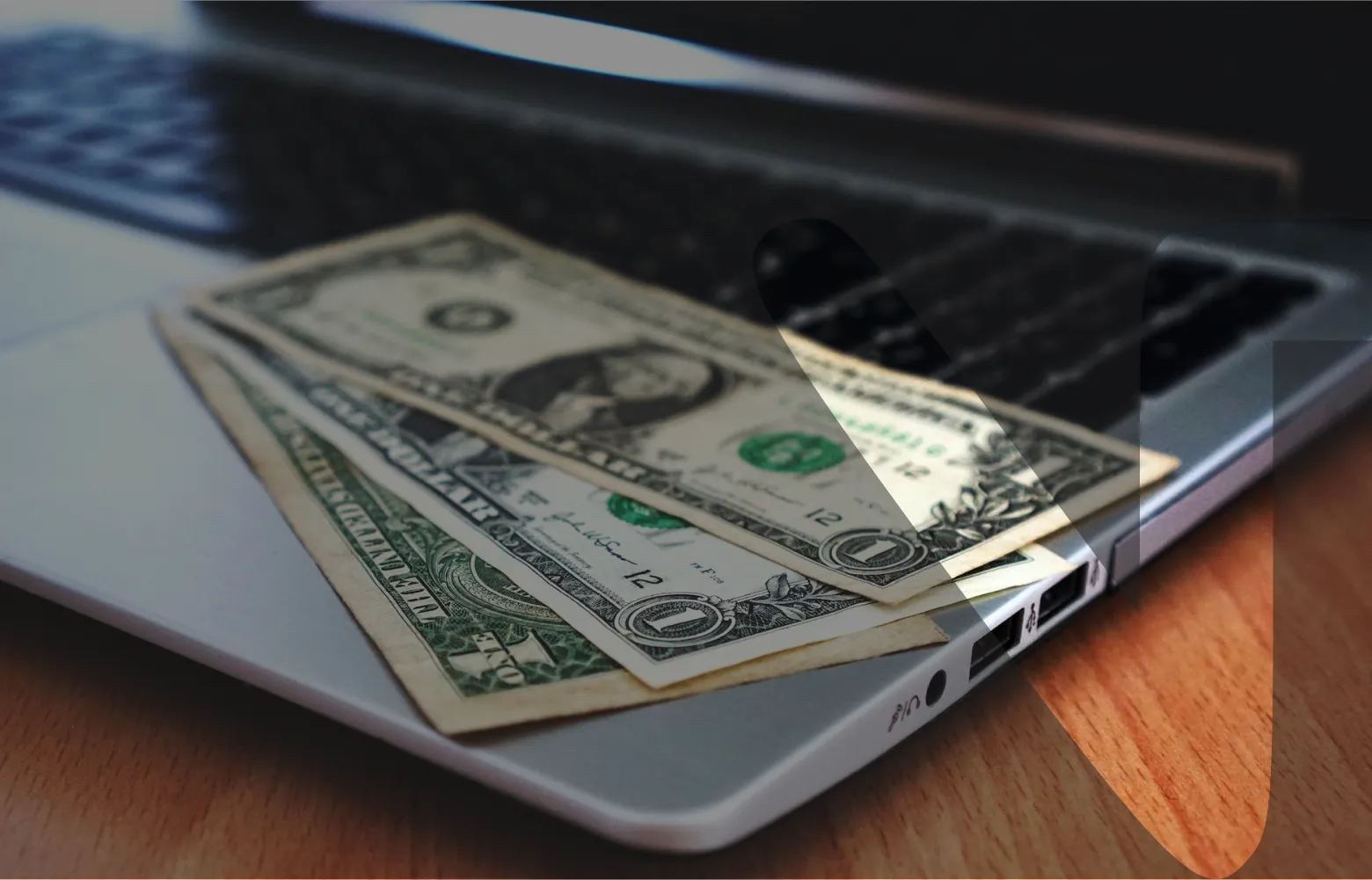 Finance is one of the most lucrative sectors in India and has been for a while. After all, the core objective of any for-profit organization is gaining financial profit. Even non-profits still require strategic financial management that helps them use their resources effectively.
Every business needs financial planning and analytics and adopting these practices will bring them significant benefits. The finance sector offers incredible career prospects and growth, along with great compensation.
A Financial Analyst in India earns an average of Rs. 4,23,532 annually while senior roles such as Finance Managers are compensated with Rs. 11,54,030 per annum on average. Similarly, Risk Managers make Rs. 13,14,347 on average annually.
Banking, FinTech, Insurance, and Mutual Funds are all growing industries, and the amount of money flowing in is increasing every year. The mutual funds' industry in India has Rs. 36.73 trillion worth of assets under management (AUM). According to the Indian Government, the Indian FinTech sector will be valued at more than $150 billion by 2025.
Similarly, the banking, financial services, and financial software sectors are rapidly expanding, and as such, this is a great time to join the finance sector and pursue a career in it.
Financial Analysis is a great role to be in if you are not from a finance background. This is because the skills required for financial analyst job roles can easily be acquired with the help of academic resources or online programs.
How Important is a Finance Degree for a Career in Finance?
A finance degree is preferable in finance, but with the relevant skills, experience, and knowledge, you can always join this growing sector.
If you are wondering how to become a financial analyst in India, you can enrol in an integrated program that is specifically designed for a career in financial analysis or financial analytics. However, there are other ways to join this domain and several other job roles in the financial sector that do not require a finance degree.
10 steps to take towards building a career in finance even without a degree in it
1. Certification programs and diplomas
Certified professionals are highly desirable for employers in the finance sector. Diploma and certification programs generally cover all the tools and skills that you would require for a particular job role. Thus, employers can put faith in your abilities, which is essential in a sensitive domain such as finance.
Many certification programs are also focused on a single skill or technology, thus, making you an expert in the same. Companies can validate your expertise through your certificates and recruit you. For instance, if a company specifically needs to use Tableau or Excel for their operations, they would be looking for someone who is certified in these.
2. Academic resources
If you do not wish to enrol in a certification program or other online finance courses, you may choose to learn on your own as well. You can use resources, such as books and financial magazines. If you feel like you require a bit of knowledge in a certain area, you can directly search for what you are looking for and learn it.
3. Find out current industry trends
Another important thing you must do is stay updated with current industry trends. This will help you understand what is going on in the financial sector and if there are any new skills that you need to acquire. For instance, when the concept of GST was introduced in India, many individuals who had already finished their education had to go through GST training to understand its nuances.
If you are living in India, you should also watch out for new government bills and legislation that can affect the financial sector. It is also recommended that you stay updated with the happenings of the stock market. If you wish to go into market analysis or investment consulting, it is important to know how to analyze markets and stay updated with the growing sectors.
For example, technology is a growing sector in India, and many mutual fund portfolios from giants such as ICICI and TATA have invested in a combination of companies in the IT sector.
4. Bootcamps
There are finance boot camps that are solely focused on a particular set of tools and methodologies which make it easy for employers to determine if you are the right fit for a job role. This is especially true because many companies prefer employing candidates who are well-versed with the technologies the company is already using.
Bootcamps also generally feature live sessions that you can use to solve your doubts if you do not have a finance background.
5. Online Courses
Online courses are great for picking up skills and knowledge fast. These are especially useful if you belong from a Statistics, Economics, or Mathematics background. This is because these subjects have a lot of importance in finance and you only need to learn specialized financial techniques and tools.
For example, if you have a solid background in statistics, financial analytics will be easy to learn for you. However, if you wish to get into core valuation or profit analysis, you will also need to learn accounting techniques and principles.
6. Internships:
If you wish to go through training while working towards a full-time role in finance, internships are for you. Even though not all internships convert into permanent jobs, they give you enough experience that you can show to other companies you apply to. An internship certificate from a good company validates what you have learned and applied what the role required of you as an intern.
You can look for internships actively through online portals such as Internshala, Naukri, and Monster or take up financial analyst courses that come with internships.
7. Data Science and Analytics
If you belong from a computer science or information technology background, you can also choose to get into data analytics. Data analytics is essential for many financial processes. In this modern age, almost all financial operations are data-driven and, thus, financial analysts can use this data for various purposes such as market forecasting or risk management.
In many companies, financial analysts must also pre-process data or extract the generated reports through software. Thus, it always helps to know how to handle data. If you are already a data scientist, it will be easy for you to learn how to use data to empower financial services as well. You will also always have the option of using your skills for financial analytics by simply understanding the core financial objectives.
8. Tableau and Microsoft Excel
Microsoft Excel remains to be one of the most highly used tools in the financial sector. If you do not have a finance degree, learning how to use Excel effectively can be your fastest route to entry-level and even senior roles associated with finance.
However, you must learn the advanced use of Excel, such as using formulas and functions or using Power Pivot for complex analysis. Tableau is another excellent financial analytics tool that you can learn to get into this sector. This software allows you also to create amazing visualizations other than its core analytics features.
The ability to visualize data effectively is a highly coveted skill in finance and thus it is highly recommended you learn data visualization. VBA or Visual Basic for Applications is also another desirable skill as this programming language allows you to manipulate office suites such as Excel and take on advanced workflows.
9. Networking
Networking is also another important task at hand if you wish to join the finance sector. Let us say you are great at a particular aspect of analytics, but without a finance degree, you are not able to apply to companies that are involved in finance. In this case, if you know senior personnel in the company or any current employee, they can always refer you and vouch for your skills.
Having a good network also allows you to find out about vacancies and requirements in various companies. It is highly suggested that you create a LinkedIn profile and try connecting with as many professionals from this domain as possible. You can also receive great advice from other successful individuals in your network.
10. ERP Systems and Tally
Even with the ample amount of ERP systems and bookkeeping tools available, Tally remains one of the most commonly used technologies in India. If you are looking for entry-level roles in finance or wish to become a financial analyst in medium-level companies, it is highly recommended that you learn Tally.
Tally is used across businesses that have factories and manufacturing units, thus essential for recording multiple transactions for raw materials and other daily costs. Similarly, another ERP (enterprise resource planning) software is also used for managing businesses. By learning Tally and other common ERP systems, you can increase your prospects even more.
What skills are needed?
Here are the most essential skills you will need for a career in finance and especially for a financial analyst job role:
Foundations in Financial Techniques
Financial Accounting and Accounting Principles
Equities
Credit and Banking
Valuation
Risk Management
Financial Analysis
Regulations
Trading and Markets
Investment Banking
Market Analysis
Mergers & Acquisitions
Microsoft Excel and VBA
Financial Technologies
What kinds of roles will become available after all this?
Here are the various job roles that become available if you have the necessary skills in the areas mentioned above:
Financial Analyst
Market Analyst
Credit Analyst
Risk Manager
Risk Officer
Accountant
Corporate Banker
General Banker
Investment Banker
Portfolio Manager
Financial Consultant
Trading Consultant or Trader
Insurance and Mutual Funds Consultant
Careers in finance are known to be safe and offer handsome remunerations. Even though a degree in finance is always recommended, you can get inside this domain without one. There are an ample number of ways freshers and professionals can join this sector.
The financial sector has a bright future ahead and even more so with new FinTech companies popping up with massive personnel requirements. There are also many financial technologies that are being used that only require more analytical skills than financial concepts, thus, making it easier for professionals from other domains to adapt.
A program such as Hero Vired Certificate Program in Financial Analysis, Valuation & Risk Management can help you gain the necessary financial analyst skills. So, sign up now and upskill yourself to success!