Data Science has been one of the most talked-about fields globally and in India for quite some time now. But with the growing dependency on data and AI-driven systems, 2022 seems to be even more promising for Data Science professionals. Large organizations and MNCs have been using Data Science to assist their various processes or […]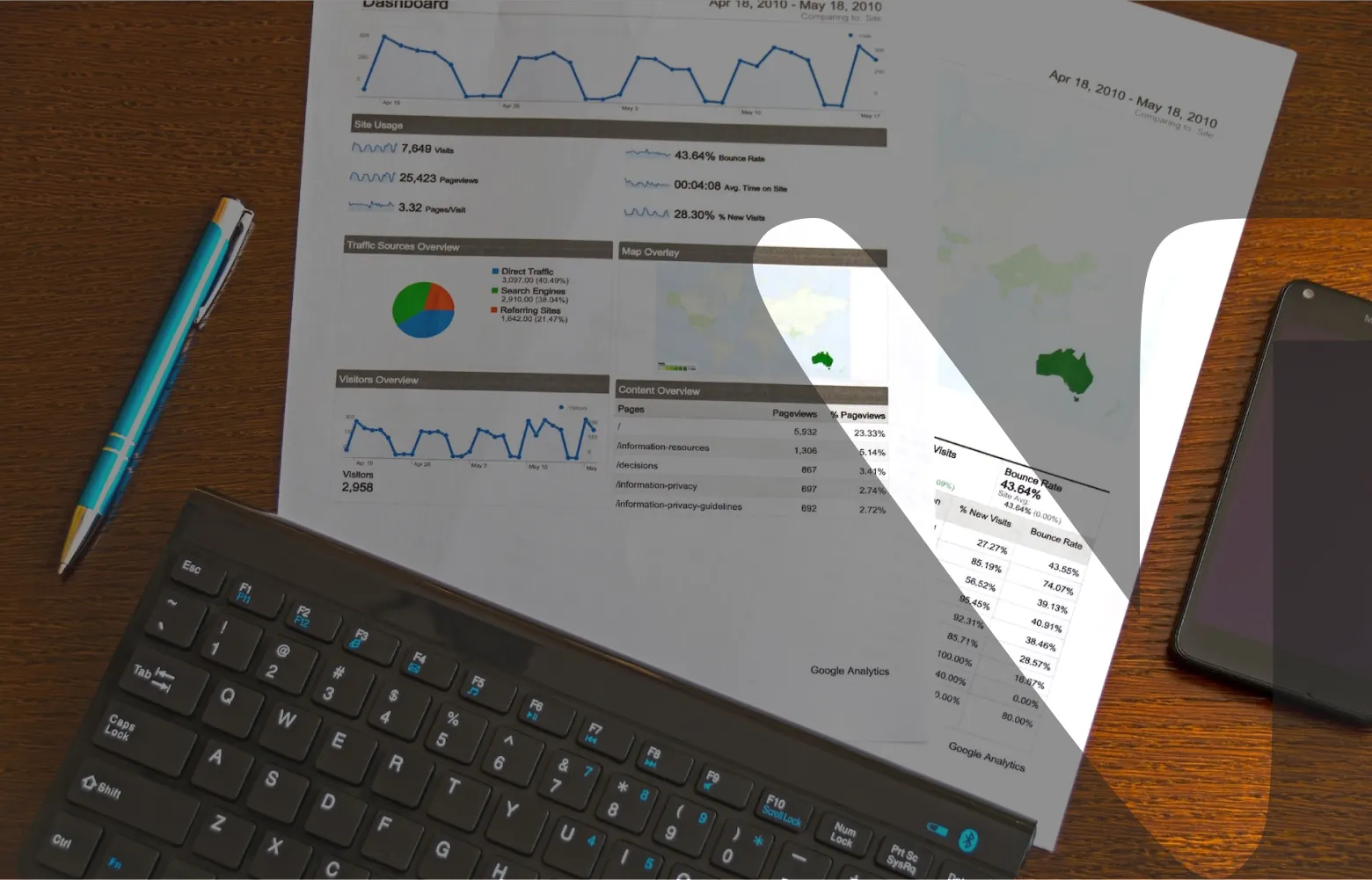 Data Science has been one of the most talked-about fields globally and in India for quite some time now. But with the growing dependency on data and AI-driven systems, 2022 seems to be even more promising for Data Science professionals. Large organizations and MNCs have been using Data Science to assist their various processes or gain business and market insights with the help of data.
But with every passing day, more start-ups are popping up, and more small or middle-level organizations are shifting to automation and data-driven systems. What does this mean for data scientists and other data science professionals such as data engineers? We reason that it is great salaries, perks, and career prospects.
For example, the average salaries of a data scientist and a data engineer in India are INR 8,60,454 and INR 8,57,157. This is quite a lucrative number and the average salaries for these job roles only go up for professionals with more work experience. Companies truly value data science professionals due to the importance of data-driven decisions in business and data pipelines in development.
In India, more than 1400 data science professionals get annual salary packages over INR 1Cr. Top MNCs such as Google, Microsoft, Deloitte, IBM, Amazon, Cognizant, and many more are always looking for skilled data science professionals in India. The scope of Data Science in India is incredible.
A data science career in India or anywhere in the world can be very promising, especially if you are looking for a future-proof job. Automation will replace a lot of job roles but Data Science is essential for automation itself. The global market value of the data science sector is estimated to reach $140.9 billion (at a CAGR of 30%) by 2024.
Companies from the healthcare, finance, marketing, and retail sectors also rely on Data Science a lot. Data analytics, data architecture, and data engineering are also some related fields that are very lucrative to work for. Data Science does not just involve using data for business insights, but also for various IT processes.
Data Science professionals are also responsible for making data accessible and usable for development processes or supporting end-user services. AI-driven services and processes are also heavily reliant on Data Science. AI is another sector that will experience huge progress and growth in 2022, feeding the Data Science market as well.
What are data scientists doing in 2022?
Data scientists have been helping companies collect, clean, process, and analyze data, and will continue to do so but in more capacities. This is because most conglomerates and MNCs are data-driven. However, other than their core job responsibilities, they are involved in many different kinds of processes.
Data science professionals must be quite adaptive working with data and data transactions of all sorts. Here are some sectors  promising immense scope for data scientists:
Manufacturing: Manufacturing and production processes have greatly benefitted from Data Science in the last few years and continue to do so. With the help of data, companies can optimize the performance of their processes and cut costs. Data Science also helps plan the distribution of manpower and prepare maintenance schedules.
Artificial Intelligence: AI is one of the most valued sectors in the world right now. AI and Machine Learning-driven systems are built with the help of relevant data. To develop AI systems effectively, companies need to prepare and source the proper type of data. Data scientists are crucial for creating data models and setting up data pipelines.
Medical Research and Healthcare: We have been focusing on using AI and Data Science a lot more for medical science. With the help of simulations and past data, we can synthesize drugs faster than ever before. We can also test the effects of a virus or drug inside a simulation of the human body effectively with the help of Data Science. Data science is being incorporated a lot more into these kinds of research. Healthcare sectors and hospitals have also started using Data Science to use their resources more efficiently and provide better services to their patients.
Finance: Data scientists are required for all kinds of fields in Finance. For example, data scientists and statisticians are needed to generate financial models and analyze financial transactions. Data Science is used for credit analytics, risk management, market investigation, forecasting, and finding suitable premium models for insurance plans.
Business: Retail chains and other businesses have started shifting to e-commerce models and relying on the internet for marketing campaigns. These companies are all in need of Data Science professionals to use data for increasing their revenue, satisfy their customers better, and reach more relevant people.
What's changed compared to, say 5 or 10 years ago?
The market size and the market valuation of the Data Science sector has grown massively over the past decade. The value of this domain has increased exponentially in the last few years, and it is estimated that it will continue to do so.
Another big change is the adoption of AI. Yes, Data Science empowers AI, but the opposite is also true, especially for pre-processing, analysis, forecasting, and visualizations. It is much easier to use data effectively with the growing number of tools we have at our disposal at well and any of these tools use suggestive AI that makes jobs easier.
Also, non-relational databases and more scalable alternatives have become the norm. It does not necessarily mean that hype over the big data sector is dying down, but it is simply that we have normalized big data technologies while companies have started adopting big data into their processes by default.
Real-time data analytics has also become increasingly popular, especially in medical diagnostics, logistics, manufacturing, and surveillance. Rather than the older tradition of first collecting data and then conducting analytics, companies prefer real-time analytics that helps them make crucial business decisions at any given time.
Similarly, real-time video analytics are becoming adopted into all kinds of security and surveillance systems. In earlier times, only government agencies and MNCs used these to monitor areas or sites, but now these technologies are becoming prevalent among small and medium-level business owners.
Let's take an example where workers sign their names to enter a factory. This is a manual process that takes time as well as leaves room for error. With the help of Data Science, software can be developed to store the biometric data of these workers, and a system can be set up for them to just use their fingerprints and enter and exit the factory floor. Data Science professionals would be necessary for setting up the data model of the system.
We have also seen a huge growth in the adoption of Natural Language Processing and Generation (NLP and NLG). Our voice assistants and search engines are everything to us now. The techniques of NLP and NLG power all of the AI systems behind them and these services have been getting better every day.
What are the highs and lows of the job?
Here are the perks of working in Data Science:
A vast field that welcomes innovation
Lucrative salaries
Career growth
Prospects in other domains
Valuable projects that help businesses/companies in the real-world
Here are some lows you might experience during the job:
Working with large sets of data
Sensitive projects where one must be careful while working
Data scientists sometimes need to work overtime to meet project deadlines
What are the expectations from a data scientist in 2022?
Data Scientists are expected to have the ability to use the following technologies:
Programming languages such as R, Scala, Python, or Ruby
SQL and CRUD functions (Create, Read, Update, and Delete)
Analytics tools such as Tableau, SAS and Microsoft Excel
Amazon Web Services, Microsoft Azure, or Google Cloud Platform
RapidMiner, MATLAB, or Apache Spark
SQL-based DBMS such as MySQL, MariaDB, or SQL Server
Server frameworks such as Rails and Kafka
No SQL databases such as MongoDB
Distributed File Systems such as Hadoop
Data Scientists are expected to have these skills:
Data sourcing
Data processing
Data warehousing
Data mining
Data cleaning
Data analysis
Data modelling
Data visualization
Mathematical concepts and statistical techniques
Data structures and Algorithms
Core computing and OS skills
Office Suites and Presentation skills
Reporting
Azure is one of the leading skills companies and those looking for 95% of Fortune 500 companies use Azure in their processes. To learn or acquire these skills, you can use good Data Science online courses. If you are wondering how to get into a Data Science career in India, you can also opt for a Data Science certification.
What will be the pay trend for Data Science professionals in 2022?
Data scientists in India earn an average salary of INR 8,60,454 annually. This is a handsome remuneration package compared to many other vital sectors. The salaries in this domain have kept going up for the last few years as the demand for data scientists continues to rise. It is a very competitive market for MNCs to grab professionals skilled in Data Science, and thus, they are willing to spend desirable sums on recruiting data science professionals.
Freshers in India earn an average of INR 5,72,562, while senior data scientists with 1 to 4 years of experience earn INR 8,00,750 annually on average. Sky's the limit for professionals with more experience and they go on to become the Vice-President or Director of Data Science in their company or of their specific department. Veterans having 10 to 19 years of experience under their belt earn an average of INR 18,47,542.
Here are some of the average data scientist annual pay packages in various companies operating in India:
IBM: INR 11,18,405 per annum
Google: INR 14,53,085 per annum
Amazon: INR 14,63,537 per annum
J. P. Morgan: INR 19,26,965 per annum
Deloitte: INR 12,67,809 per annum
Paypal: INR 24,84,202 per annum
Adobe: INR 23,19,436 per annum
Walmart: INR 26,48,817 per annum
What are some new things data scientists can do?
Data Scientists are also getting involved with these job roles:
AI engineer
AR and VR developer
Blockchain developer
Cloud Architect
ML engineer
Robotics engineer (Software and firmware side)
Statistician
What does the future of the role and job look like? Trends, hopes, expectations, etc.
Data Science is growing at an incredible pace, and we will be seeing around 11 million open positions in this sector by 2026. From just 2020 to 2021, there has been a massive 47.1% rise in job vacancies. Reportedly, over 1,37,870 open jobs in Data Science by early 2021.
The way the domain is progressing, we might reach a million vacancies in this sector soon. The global market for big data is estimated to reach $301.5 billion by 2023 (CAGR of 10.9%). By 2027, big data and analytics market will touch a massive $448 billion (CAGR of 13%).
Companies of all sizes are now in need of skilled data science professionals. A quick search on LinkedIn for Data Science jobs will fetch us thousands of results at any given time. According to the World Economic Forum, 85% of businesses will adopt Data Science in some capacity.
Data scientists are coveted professionals for whom companies are willing to spend a lot of money. Many professionals in this industry already earn in crores and the average Data Science fresher salary in India is one of the best entry-level packages.
Quintillions of bytes of data are generated daily , and by 2025, hundreds of exabytes of data will be generated. This will result in increased demand for data scientists. If you wish to learn the technologies and tools used for Data Science processes, you can use academic resources, and tutorials, or opt for Data Science online courses.
It is crucial to up-skill in Data Science skills and technologies due to the massive number of opportunities available in this field and for the prospects that will be available in the future.