The financial services and the banking sectors are extremely lucrative markets in India. Bank assets in the country across various domains were valued at $2.48 trillion during the fiscal year of 2021. Total assets in the private and public sectors were $878.56 billion and $1,602.65 billion, respectively. Both corporate and consumer banking have grown exponentially. […]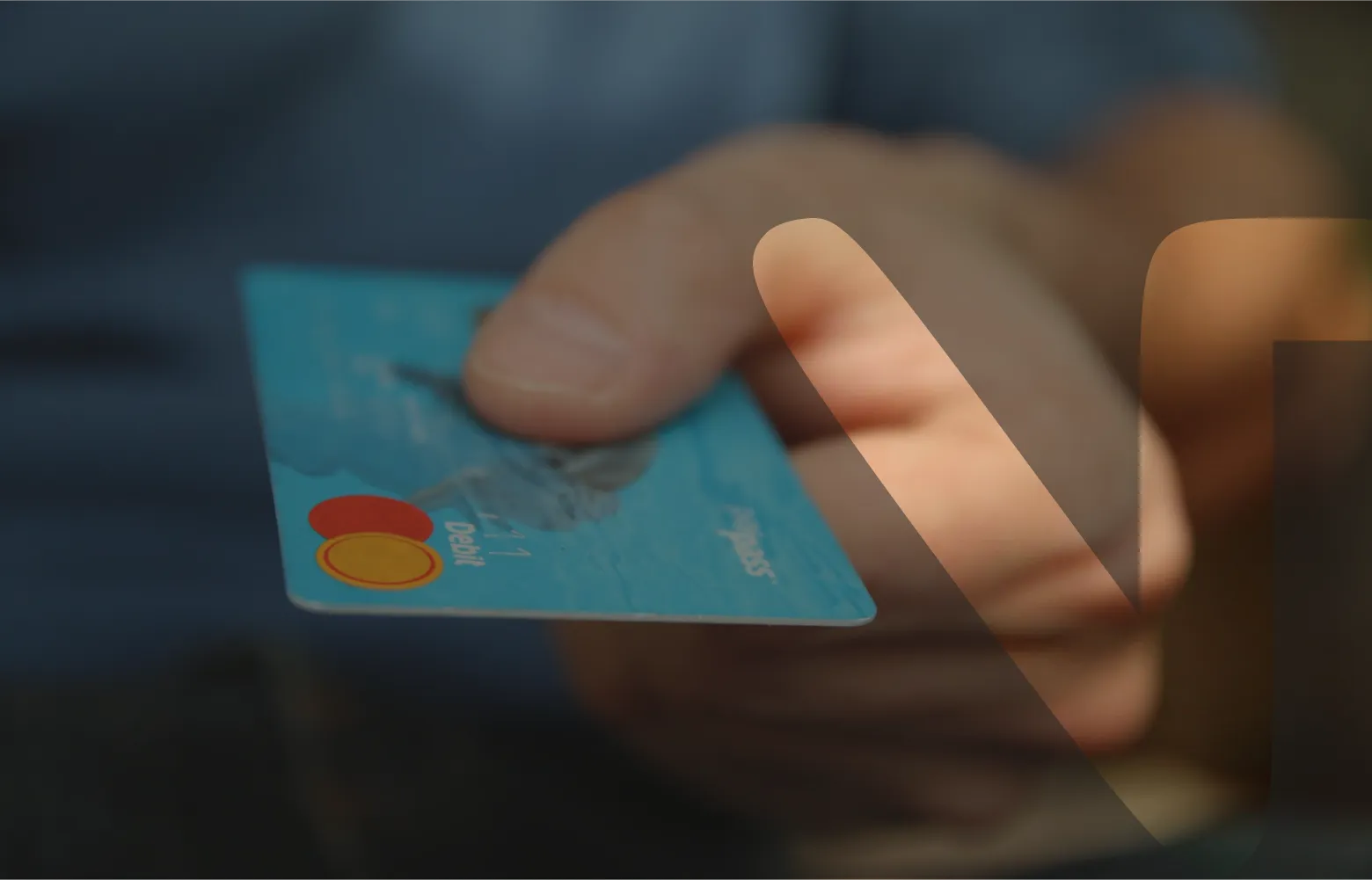 The financial services and the banking sectors are extremely lucrative markets in India. Bank assets in the country across various domains were valued at $2.48 trillion during the fiscal year of 2021. Total assets in the private and public sectors were $878.56 billion and $1,602.65 billion, respectively.
Both corporate and consumer banking have grown exponentially. More people are being exposed to investing as well with the FinTech applications, making it easy for the common consumer to go ahead and invest in mutual funds or stocks. Similarly, banks also need to cater to more willing investors directly who wish to invest in start-ups.
The financial services industry has also experienced massive growth. The total valuation of assets under management (AUM) by the Indian mutual funds industry stands at INR 36.73 trillion, as of 2021's September. The mutual funds industry manages 114.4 million accounts, catering to millions of Indian families.
Similarly, there was a massive expansion in the insurance sector as well, fuelled with insurance technologies and third-party FinTech services such as Policybazaar. In 2020, the total premium amassed by companies for the first year of life insurance was $36.73 billion in India. Finance professionals are not just needed for transaction-related financial services or analytics, but also for consultations, customer relationships, and portfolio management.
Finance professionals are required for all kinds of processes, for instance - auditing, accounts, investment banking, risk management, credit analytics, or market analytics. As the number of customers and users for companies increase, finance professionals will be in higher demand.
One can make the switch to finance with the help of finance certification courses and academic resources available.
The growing number of customers has also been due to the rapid digitization of financial applications and the adoption of new-age banking. For example, just UPI or Unified Payments Interface transactions recorded INR 7.71 trillion worth of transactions in October 2021, and this massive amount was made up of INR 4.21 billion transactions.
It is no surprise that the Indian FinTech market is estimated to reach a whopping amount of INR 6.2 trillion in valuation. India's financial sectors are growing at an exponential pace. During the financial year of 2018, India's digital lending was $75 billion. In 2023, India's digital lending is expected to reach $1 trillion, which is a great leap in around five years.
With the rapid modernization of all other processes, there is a massive requirement for rapid financial services. Modern finance courses in India acknowledge this requirement by covering advanced technologies and tools that can be used for solving modern problems. There is a huge requirement for financial technologies, analytics, and data-driven operations.
More than anything, finance is one of the core departments of a company. With more start-ups and medium-level companies springing up to cater to a growing population, financial professionals will always find themselves at home in companies that do not even directly offer financial and related services
What are the objectives of the financial sector in 2022?
Here are the primary focuses of the financial sector in 2022:
Using data for making financial decisions
Real-time financial analytics
AI-driven financial services
Automation in portfolio management
New-age banking
FinTech applications
Advanced Risk Management
Market monitoring and evaluation with AI and Machine Learning
What's changed compared to, say, 5 or 10 years ago?
A lot has changed in finance over the last decade. The first big difference now is the availability of FinTech applications for all kinds of financial services. From investing in stocks and mutual funds to even cryptocurrency, you can do it all from the palm of your hands. The nature of these services has been designed to cater to thousands if not millions of users.
Loan disbursal, digital wallets, and digital investment portfolios are all faster and more accessible alternatives to the 'in-person options' that would satisfy the financial requirements of consumers. This is the same for companies and businesses. With advanced financial analytics and financial software, companies are finding it extremely easy to manage and monitor their financial performance.
Managing a department or a project's finances is crucial for increasing revenue and cutting costs. Modern financial solutions help companies and finance professionals do all of this more effectively and efficiently. Especially with AI-driven systems becoming prevalent, finance professionals find it much easier to carry out their daily tasks.
Banking as a whole has seen a steady digital transformation in the last 10 years and more so in the last 5 years. The number of customers that the banks possess have significantly increased. Just as an example, the total amount of transactions through the IMPS or the Immediate Payment Service was INR 3.70 trillion in October 2021. This was made up of more than 430 million individual transactions.
Indian banks have expanded like never before and now consist of 22 private sector banks, 46 foreign banks, and 12 public sector banks. There are also 1485 urban cooperative banks, 56 regional rural banks, and 96,000 rural cooperative banks. Banking has also become very different, having transformed into a fast digital process.
With the help of biometrics and standardized identification documents, onboarding new customers is easier for bankers. Banks are also able to provide better services through digital mediums such as net banking and UPI payments. Investment banking has also started taking the help of analytics and Artificial Intelligence for identifying suitable investments and risks.
Based on RBI's September 2021 documentation, the total bank credit in India stood at INR 110.46 trillion. 2021 was a great year for the banking sector as it touched $2.06 trillion. During the period between 2016 and 2021 (5 years), banking deposits increased at a CAGR of 12.38%.
What are the highs and lows of the job?
Here are the advantages of finance roles:
Respectable job roles
Handsome remunerations
Job satisfaction
One's value inside an organization
Collaboration opportunities with other departments
Exposure to industry leaders and start-ups (if in banking)
Career growth and opportunities
Here are the disadvantages of finance roles:
Might seem a bit repetitive
Needs concentration, focus, and accuracy (not necessarily a disadvantage)
You might need to do overtime depending on certain periods of the fiscal year
What are the expectations from finance in 2022?
Here are some expectations from finance in 2022:
Hyper-automation: Banks and other financial processes are slowly being shifted towards hyper-automation. AI-driven systems are faster and do not make mistakes. Thus, companies are incorporating AI into their financial processes as much as possible
Customized customer experience: By concentrating on each end-user with the help of AI and by recommending relevant plans, companies can retain their users better. Similarly, by providing additional services that their target audiences can use, they can get more people on board. New-age banking services have started providing additional services that give additional benefits such as change savings and holiday savings.
FinTech Solutions: 2022 will definitely see more innovative solutions like the ones seen in previous years. This year's FinTech solutions will focus more on AI and personalized services.
Blockchain: According to many, blockchain is the future. Many blockchain development start-ups have started building their own blockchain networks, markets, and platforms for financial transactions, buying, selling, or investing. Polygon (MATIC), a layer 2 platform, is a more promising alternative to Bitcoin or Ethereum networks and it has been developed in India.
What will be the pay trend in 2022? What kind of salaries can we look at?
The average salary of finance professionals in India is INR 20,735, however, this includes many simpler part-time job roles such as financial data entry and tallying. When it comes to finance managers, the average national annual salary package is INR 11,54,030. Finance pays extremely well in India as well as all across the world.
Payscale reports similar numbers (INR 9,97,559 per annum) based on 2495 finance manager salaries. Based on 160 salaries, entry-level finance managers with less than one year of experience earn an average of INR 5,22,823 per annum. A certificate in finance also increases your scope for higher salaries.
Finance managers with one to four years of experience earn INR 7,37,338 on average per annum (based on 577 salaries). Meanwhile, finance managers with 5 to 9 years of experience under the belt and 10 to 19 years of work experience earn average salaries of INR 10,84,270 and INR 12,18,168, respectively. Similarly, other roles in finance also pay extremely well.
Financial analysts in India earn an average of INR 4,23,532 annually, while risk managers make INR 13,14,347 on average per annum.
What does the future look like for finance professionals?
Finance professionals can work not only in consumer banking, investment banking, financial analytics, and various financial services but in any other domain that is not related to finance. For example, any manufacturing company would need an accountant or any start-up would need a financial analyst.
Here are some job roles that are great for finance professionals:
Accountant
Auditor
Financial Consultant
Financial Analyst
Actuarian
Insurance Consultant
Investment Banker
Risk Manager
Risk Owner
Credit Analyst
The sector will continue to grow as the purchasing power of people increases, and producers keep trying to satisfy the demand for products and services. Finance is the backbone of any company, thus always ensuring that this sector remains relevant and essential. The future of a sector like this is always secure, even with automation and AI taking over.
You can easily join this valuable sector after arming yourself with the help of a full-time finance program or other finance certification courses.
It is important to upskill in finance due to the fantastic opportunities currently available and will be so in the near future. You can use certifications for finance professionals if you are a working professional in this field or take help from other academic resources, tutorials, and online finance courses in India if you are a fresher.