People with technical skills are essential to product-based companies, service-based companies, and most other types of businesses. MNCs and giants in IT or software constantly hire skilled candidates in their various processes. Companies do not let go of the chance of bagging a promising employee as there is a growing skills gap in the industry. […]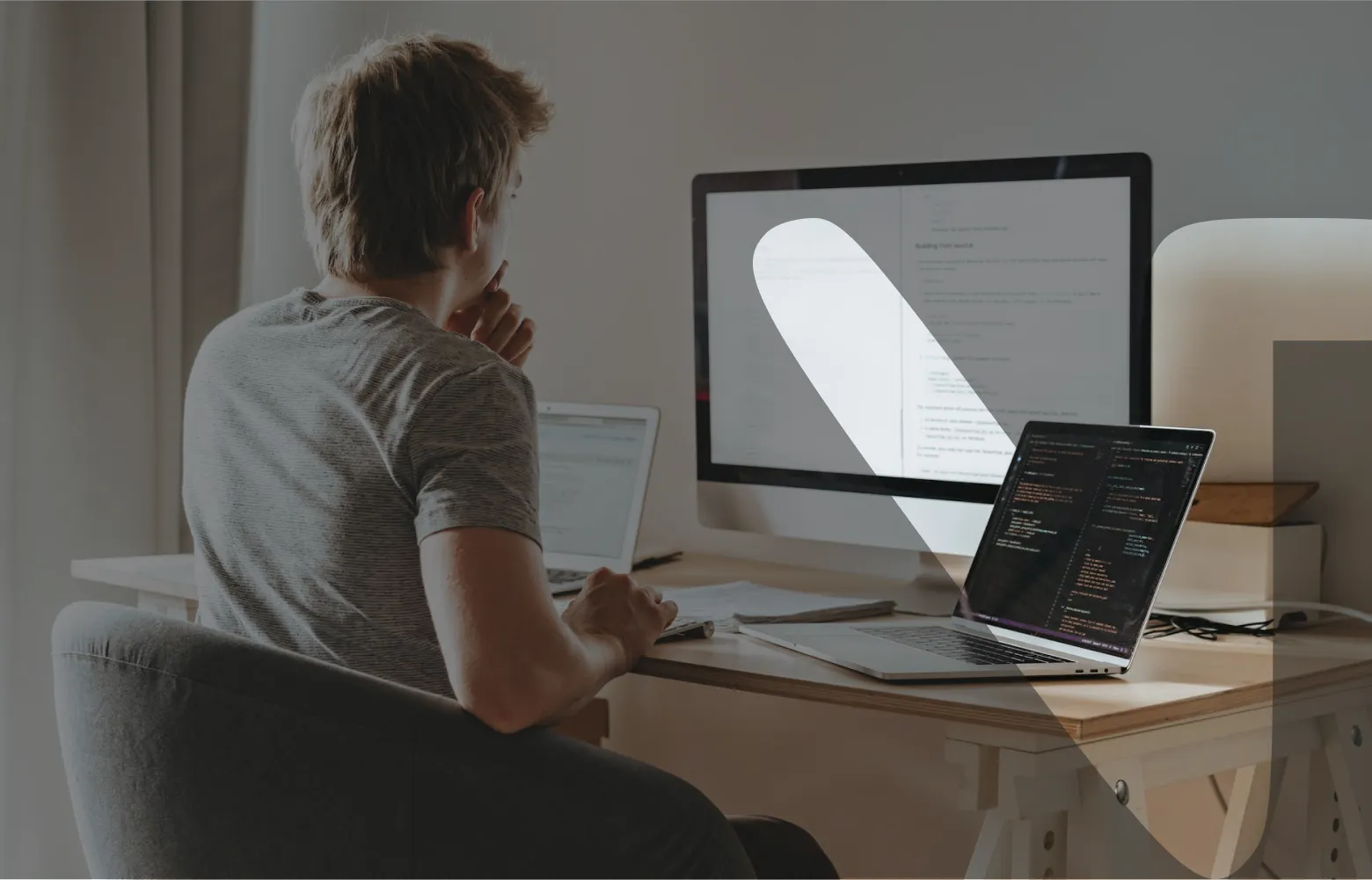 People with technical skills are essential to product-based companies, service-based companies, and most other types of businesses. MNCs and giants in IT or software constantly hire skilled candidates in their various processes. Companies do not let go of the chance of bagging a promising employee as there is a growing skills gap in the industry.
Why? Because there is more demand than supply for developers and personnel with various technical skills.
Tech startups are popping up every month and existing companies have been expanding like never before. Brick-and-mortar shops have shifted online due to the pandemic. Even if a business does not have its software product or digital service, the business can always benefit from database administrators, software support specialists, and analysts.
There has never been a better time for upskilling yourself in domains such as Data Science, Artificial Intelligence, Web Development, and Software Development. Analysts, data scientists, web developers, software engineers, security testers, and AI specialists are all highly in demand right now.
While there are many online learning platforms that teach you job-oriented courses, it is essential to know the domain you wish to go for. Once you have decided upon the skills you wish to pursue, you can start learning.
Top 6 In-Demand Tech Skills
Let us check out the top 6 tech skills that are the most in demand by employers and businesses across India and the globe right now.
Data Science
Data Science is one of the most lucrative domains in the world right now. With the help of Data Science, companies can effectively utilize data for various processes such as analytics and software development. Data Science is all about collecting, processing, cleaning, transforming, storing, and finally gaining business insights from data.
In order to learn Data Science, you should learn programming languages such as Python and R. Using Python or R and their respective integrated development environments, you can automate data extraction and collect the extracted data in order to use it for other processes. There are various libraries such as Pandas and NumPy for Python that further help us work with that data.
If you wish to become a data scientist or any other Data Science professional, a program such as Hero Vired's Integrated Program in Data Science, Machine Learning, and Artificial Intelligence can definitely help you. A good data science course will teach you all the essential skills that you will need to carry out your daily tasks as a Data Science professional.
Important uses and applications:
Data Science is essential for data analytics and business analytics
Companies can visualize data with Data Science tools such as Tableau and Microsoft Power BI
Data Science is essential for Machine Learning (for training systems)
You can use Data Science for data exploration and for building system architecture based on the kind of data it will be working with
Benefits of learning Data Science:
Become a Data Scientist, Data Engineer, or Data Architect
Learn how to collect, process, mine, clean, and then model data
Web Development
Web Development is another lucrative sector that is booming right now. This is due to many companies shifting to e-commerce business models and new startups that need a working website. Web development is not only limited to websites but can extend to native applications for Android or iOS and web applications.
The common technologies for web development are HTML, CSS, and JavaScript. However, other languages can also be used instead of JavaScript such as PHP. JavaScript is both a frontend and backend language and many good frameworks are based on it, which makes your job as a developer easier.
A full web development course such as Hero Vired's Full-stack development program makes it easy to learn all the technologies associated with developing web environments. This particular program features the MERN stack which consists of MongoDB, Ember, React, and Node. For building websites, knowing how to set up databases and servers is also necessary, other than just coding.
Important uses and applications:
You can use HTML, CSS, and JavaScript to build your own website or online portfolio
React can be used with Native Script to build native applications for Android devices
Web applications and web portals can be built using full-stack web development
Benefits of learning these skills:
Become a frontend, backend, or database developer
Be capable of building end-to-end applications on the web such as a social media platform (like Instagram) or a messaging application (like Telegram)
Artificial Intelligence
AI is used everywhere in the world around us. Businesses as well as our personal devices all benefit from AI-driven systems and services. For instance, Youtube, Google Assistant, Spotify, and our social media recommendations are all powered by AI and have been trained with machine learning (ML) or deep learning techniques.
Learning techniques such as classification allows you to develop AI implementations such as Object Detection Systems, Traffic Prediction Systems, Media Recommender Systems, and many more. AI also enables computer vision and this allows autonomous machines such as Teslas and unmanned drones to make decisions based on visual cues, triggers, and automated identification.
With AI behind these machines, autonomous vehicles such as Teslas can avoid obstacles and hit the brakes immediately at stop signs. AI is also there in all the various applications we use that utilize recommendation engines and AI assistance to make the application more intuitive for end-users. A Machine Learning and Artificial Intelligence online course can definitely help learn core concepts for Artificial Intelligence.
Important uses and applications:
AI is used for predictive analytics and forecasting.
ML and Deep Learning methods can be used to build smart manufacturing units and robots.
AI is used for various systems such as facial recognition and the NLP-driven (Natural Language Processing) Google Assistant.
Benefits of learning these skills:
Become capable of developing an end-to-end AI implementation such as a prediction system or a recommendation engine
You can become an AI specialist, AI/ML engineer, or AI architect
Blockchain Programming
Blockchain networks are the future and companies are paying enormous amounts of compensation to skilled blockchain developers. Blockchain development is a relatively new sector with very few programmers actually having blockchain skills.
The skills gap in this industry specifically is large, thus making it one of the best domains for upskilling yourself in. There are many online programming courses that also feature blockchain programming.
Important uses and applications:
Blockchain networks such as Polygon and Ethereum are used for building completely transparent platforms that can be used for various transactions or any normal website
The metaverse is based on blockchain technology and games such as Sandbox are all implementations of the metaverse
Benefits of learning these skills:
Build blockchain-enabled portals and websites
You will also be able to connect and deploy other games and applications on the blockchain
UX Design
UX design deals with user experience and user interaction, being one of the first things that compel a customer or end-user to stay on any digital service or website. With an attractive and interactive user experience, businesses will not be able to fetch customers, and even if they do, they will not be able to retain them.
Important uses and applications:
UI/UX is important for making mobile applications and websites compelling to end-users
UX is also essential for developing the GUI or Graphical User Interface of an Operating System, browser, or any powerful software
Benefits of learning these skills:
By learning UX design, you will be able to graphically design websites and applications
UX design opens up new avenues for you in terms of design and graphics in the digital space
Cyber Security
Cyber Security is also an extremely lucrative field in the world right now. Companies are doing everything possible to make their cyberspaces as safe as possible from external threats and hackers. Cybersecurity specialists are always needed to build and test security systems and digital defence systems.
Cyber security is a growing concern for companies and they are in dire need of skilled professionals. Businesses are slowly shifting towards hybrid methodologies that use both AI and human security specialists to counter cyber attacks and security-compromising factors.
Important uses and applications:
Cyber Security systems are used for protecting networks, servers, and access points such as client devices
Cyber security is essential for protecting data and retaining data integrity
Benefits of learning these skills:
You can check security systems with methods such as penetration testing
One can also develop cyber security systems or optimize existing ones
Cloud Computing
Cloud computing is a domain that deals with the distributed or off-site capabilities of storing data or running services. With cloud computing, companies do not need dedicated data systems or servers and can use the cloud for daily business tasks and data transactions. Most companies prefer their developers to have cloud computing skills as they help a lot during development pipelines.
Cloud computing is also very important for application development and AI as most companies deploy their projects with the help of cloud computing platforms such as AWS or Amazon Web Services. Learning AWS opens up a whole new world of computing and one can truly understand the difference between the average in-site resources and the powerful shared resources on the cloud.
Important uses and applications:
Building and running AI implementations on the cloud (especially the ones which are data-heavy), without the need to have physical hardware and resources
Deploying applications and software on the cloud
Benefits of learning these skills:
Be able to build SaaS (Software as a Service) products for companies
Learning Azure or AWS ends up fetching you better salaries
Salaries for These Skills
Let us look at some average salaries for these skills in India:
Data Science: Rs. 6,98,412 per annum (average for a data scientist)
Web Development: Rs. 5,17,964 per annum (average for a full-stack web developer)
Artificial Intelligence: Rs. 9,49,364 per annum (average for an AI engineer)
Blockchain Programming: Rs, 7,00,000 per annum (average for a blockchain developer)
UX Design: Rs. 8,12,876 per annum (average for a UX designer)
Cloud Computing: Rs. 5,16,283 per annum (average for a cloud engineer)
Why are these skills in demand?
Here are two reasons why these skills are in demand:
For businesses: They need skilled personnel as there is a growing skills gap in the industry for all these domains. Companies are shifting towards more data-driven processes and incorporating AI into their existing processes. This is another reason why professionals with Data Science, Cloud Computing, and AI skills are in huge demand.
As for web developers, UX designers, and blockchain programmers, their demand will keep rising due to the excessive adoption of e-commerce models and businesses slowly moving towards Web 3.0. Finally, Cyber Security analysts and specialists will always be needed to defend businesses and their data.
For professionals: When it comes to professionals, these skills help in fetching more lucrative salaries and handsome annual packages. Upskilling yourself in these domains also ensures that you increase your career prospects and make yourself eligible for more senior positions in high-value organizations.
Tech skills are absolutely necessary in today's world, especially if you wish to work in domains such as Data Science, AI, and other IT-driven/IT-backed sectors. Upskilling yourself in any of the 6 core areas would definitely help you bag a desirable job role in your favourite MNC or IT giant.
Even if you do not wish to join a company, you can run your own consultancy service. You can also provide end-to-end services to small and medium-level clients for web development, software development, and analytics.