Technology has transformed our world, and with the advent of Web 3.0, a range of new opportunities are opening up for creators and engineers alike.  Artificial Intelligence & Machine Learning, especially, have been leading the wave of change and innovation across industries. Businesses are promptly adapting the technology across their entire value chain to elevate […]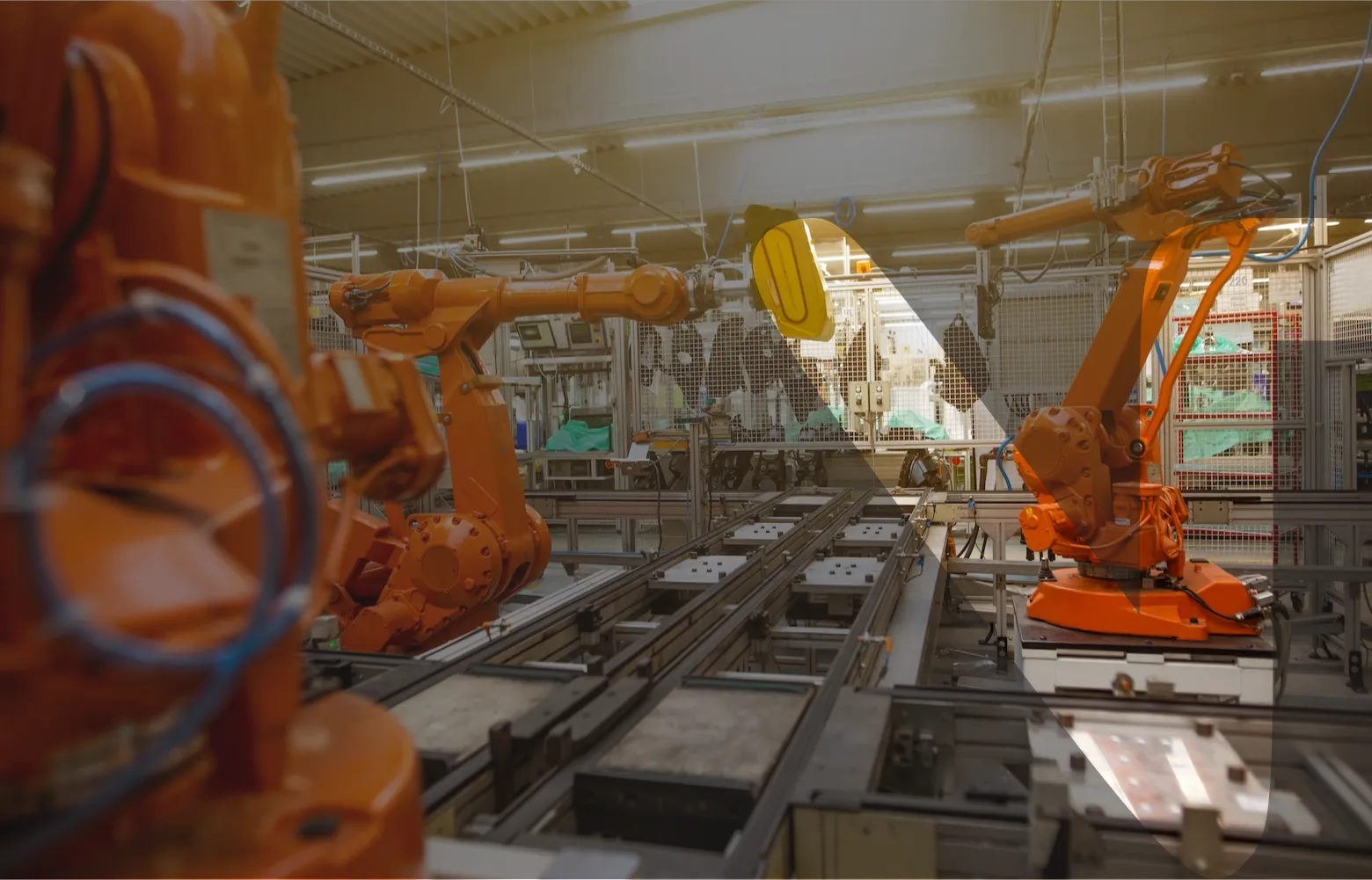 Technology has transformed our world, and with the advent of Web 3.0, a range of new opportunities are opening up for creators and engineers alike. 
Artificial Intelligence & Machine Learning, especially, have been leading the wave of change and innovation across industries. Businesses are promptly adapting the technology across their entire value chain to elevate their products, optimize their processes, and increase their output. 
The algorithms for them are programmed to mirror an actual human's intelligence and decision-making power. They ingest and process large amounts of data to identify patterns in it, and based on insights drawn, predict future scenarios from it. 
For example, image recognition tools can learn to identify and name different objects in a picture after they've gone through millions of samples. 
Now that you know what AI/ML programs are capable of, let's learn about the people who build these programs. 
AI engineers are responsible for building models and systems that enable and power AI applications. They apply ML techniques like natural language processing and neural networks to build AI applications for different use-cases. 
Some of the application types that AI engineers create are:
Personalized advertising based on customer sentiment analysis

Language translation 

Visual identification or perception of objects
Want to know more about an AI engineer? Keep reading to learn interesting information about the roles and responsibilities, salaries, in-demand skills, and more about AI engineers! 
Roles and responsibilities of an AI Engineer
Artificial Intelligence has been in discussion in the industry for a long time. Moreover, in the coming years, we will see the use of AI in several sectors. For example, your mobile phone camera now uses AI to detect objects.
If you are planning to get into this field, you must be aware of the roles and responsibilities of an AI Engineer:
Understand the goals, challenges, and vision of the company and develop models accordingly. 

Be responsible for creating and deploying AI software and programs. 

Collaborate with other departments to identify gaps in the system where AI can streamline and optimize processes. 

Develop, run, and test prototypes.

Conduct appropriate research and development procedures for AI development and implementation strategies. 

Be responsible for the improvements in pre-existing AI models. 

Always be on top of the latest and upcoming AI trends. 

Perform day-to-day tasks like AI strategy assessment, automation market, etc.
Job roles for an AI Engineer
Artificial Intelligence Engineer is a broad term. However, there are numerous roles associated with the job profile. Moreover, every role has its unique features. We have mentioned them below:
Software Engineer:

As a software engineer, you have to manage databases and develop software. 
Research Scientist:

As we all know, data plays a huge role in AI. Research scientists analyze and design the data in a structured form. 
QA Analyst:

A QA analyst checks the quality of software and ensures that it is foolproof so there are no glitches. 
Software Development Manager:

A software development manager manages the whole project and ensures there are no bugs in the execution. 
Salaries for AI Engineers
There is a rise in the demand for AI engineers all over the world. In the field of data science, AI is at its peak, which is why the data engineer salary in India is fairly decent.
You may find some variations in the salary based on location, experience, and role. We have mentioned the artificial intelligence engineer salary based on various factors:
1. Artificial Intelligence salary based on location
Bangalore is known as the Silicon Valley of India. The salary structure of AI specialists in this city is quite high compared to other tech cities in the country. The average salary of artificial intelligence engineers is 8.80 LPA in Bangalore. Additionally, this city is among the top preferences for AI specialists. 
The next city is Chennai. Here the average salary of an artificial engineer is 7.3 LPA. Again, this is a decent package you can get in the field. However, other factors shall also be taken into consideration, like experience, skills, etc. 
Compared to these two cities, you will get a relatively lower package in Mumbai. The salary bracket for the above role is 6.40 LPA in this city.
In the rest of the country, the average package for artificial intelligence engineers is around 5.5 LPA. This can increase or decrease depending on several other factors like experience, skills, past performance, etc. 
2. Artificial Intelligence salary based on experience 
There is a huge demand for Artificial Intelligence engineers. If you have good experience in the field, then companies are willing to fork out competitive salaries.
However, your experience should properly certify how beneficial you are to the company and what value you can bring to the table.
If you are a beginner, you will get an average salary of 6 LPA. Moreover, if you are extremely skilled, you can get a package of up to 12 LPA from industry giants such as Amazon, Google, Facebook, Flipkart, etc.
If you have 2-4 years of experience, you might get a salary ranging from 7 to 20 LPA. For senior-level specialists, this figure can go up to 30 to 50 LPA. 
3. Artificial Intelligence salary based on role 
As mentioned earlier, AI engineering is a broad term, and there are several roles associated with it. Therefore, your salary will also be based on the role you are performing in the company:
| | |
| --- | --- |
| Role | Salary (INR) |
| Research Engineer | 6.5 LPA |
| Data Analyst | 4.97 LPA |
| Machine Learning Scientist | 9.5 LPA |
| Computer Scientist | 16.24 LPA |
| Algorithm Engineer | 5.4 LPA |
| Data Scientist | 6.99 LPA |
Demand and growth in the AI Engineering career
If you are in search of a safe and secure career option, then machine learning or artificial intelligence is definitely a safe bet to make.
In the last few years, we have seen tremendous growth in AI. A 2019 report from Gartner shows that the application of AI has increased by 270% in enterprises. 
Moreover, the International Data Council predicted that the use of AI software in India will rise to $6358.8 million by 2025. In addition, AI will generate jobs in several sectors such as banking, marketing, telecom, defense, and logistics. 
So you really don't have to think about it too much - AI is indeed one of the best fields to choose as a career, and you have guaranteed growth in it. 
Skills needed for an AI Engineer
You need to be highly skilled as an Artificial Intelligence Engineer. Moreover, you need to upskill yourself with time since there are new findings in the tech sector every day.
If you want to land a job in this field with a decent salary, you must have certain technical and non-technical skills. 
Artificial Intelligence engineers need to be well-versed in a range of programming languages. At the same time, they should have a thorough knowledge of upcoming trends in AI and tech.
Technical skills needed for AI Engineers
Programming languages:

The top programming languages you need to learn as an AI Engineer are Python, Java, R, Prolog, Lisp, Julia, and Haskell. These languages are considered the best fit for developing AI algorithms in the industry.
However, there is no one-stop solution. The kind of programming language needed also depends on program objectives, industry, etc. So it's better to have a working knowledge of as many languages as possible. 
If you don't have a working knowledge of these, you can find a multitude of best artificial intelligence online courses to enhance your expertise. 
Algorithm and applied math:

To be able to build AI algorithms, you need to have a good understanding of applied math concepts like Lagrange, Quadratic Programming, Summations, etc. 

Natural Language Processing skills:

NLP constitutes two major elements of ML and AI: Linguistics and Computer Science. Thus, you must have a good understanding of techniques like Sentiment Analysis, Summarization, signal processing, and more. 
Deep learning and neural networks:

Neural networks identify numerical data and patterns based on sensory input. When building speech and image recognition programs, you'll have to apply your knowledge of deep learning neural networks.  
Calculus, statistics, and linear algebra:

Having a good knowledge of metrics, derivations, and vectors is essential for an AI engineer. Moreover, one should also be an expert in statistical concepts like Gaussian Distribution, Mean, etc. 
 Non-technical skills 
Along with technical skills, you need to have certain non-technical skills as well. Non-technical skills play an important role and add value to your personality. 
Communication:

It doesn't matter which field you are working in. Communication is key to everything, especially if you have to work in a collaborative environment.
Building complex AI products will require a lot of team play and brainstorming, and this is where your communication skills can make or break your productivity.  
Prototyping:

In machine learning, it is not possible to work on the best idea within the minimum time possible. However, with prototyping, you can develop different techniques and quicken the process. 
Knowledge of the domain:

You should have good knowledge of the domain in which you're applying to be an AI engineer.
Say you're applying for a job in the healthcare industry. You need to understand the problem statements in that industry and how AI technology can create optimal solutions. 
Parting thoughts
AI and machine learning are the future. The tech market is growing at a rapid pace. Every sector is making use of technology.
If you are looking for a stable career option that rewards you not just in skills but also provides you with a financially secure future, then AI is among the best options for you. 
You can become an AI specialist even if you do not have a strict science academic background. There are several artificial intelligence online courses that you can enroll in.
Hero Vired is offering an Integrated Program in Data Science, Machine Learning, and Artificial Intelligence. It is an advanced-level course that will allow you to analyze data and build data models for different use cases. You can learn AI from industry experts and become a certified and professional Data Scientist.
This 11-month course has been developed in collaboration with MIT and consists of 80+ live sessions with tutors and instructors across the globe. You'll gain full knowledge of deep learning, and Hero Vired will also provide placement and career support.