With the world that is continuously evolving and becoming well informed, business now must take a deep dive into the way they function and operate. In a world that is becoming smarter and technological drive, businesses now need to reinvent, adapt and understand better what their customers want and how to deliver that. S trategic […]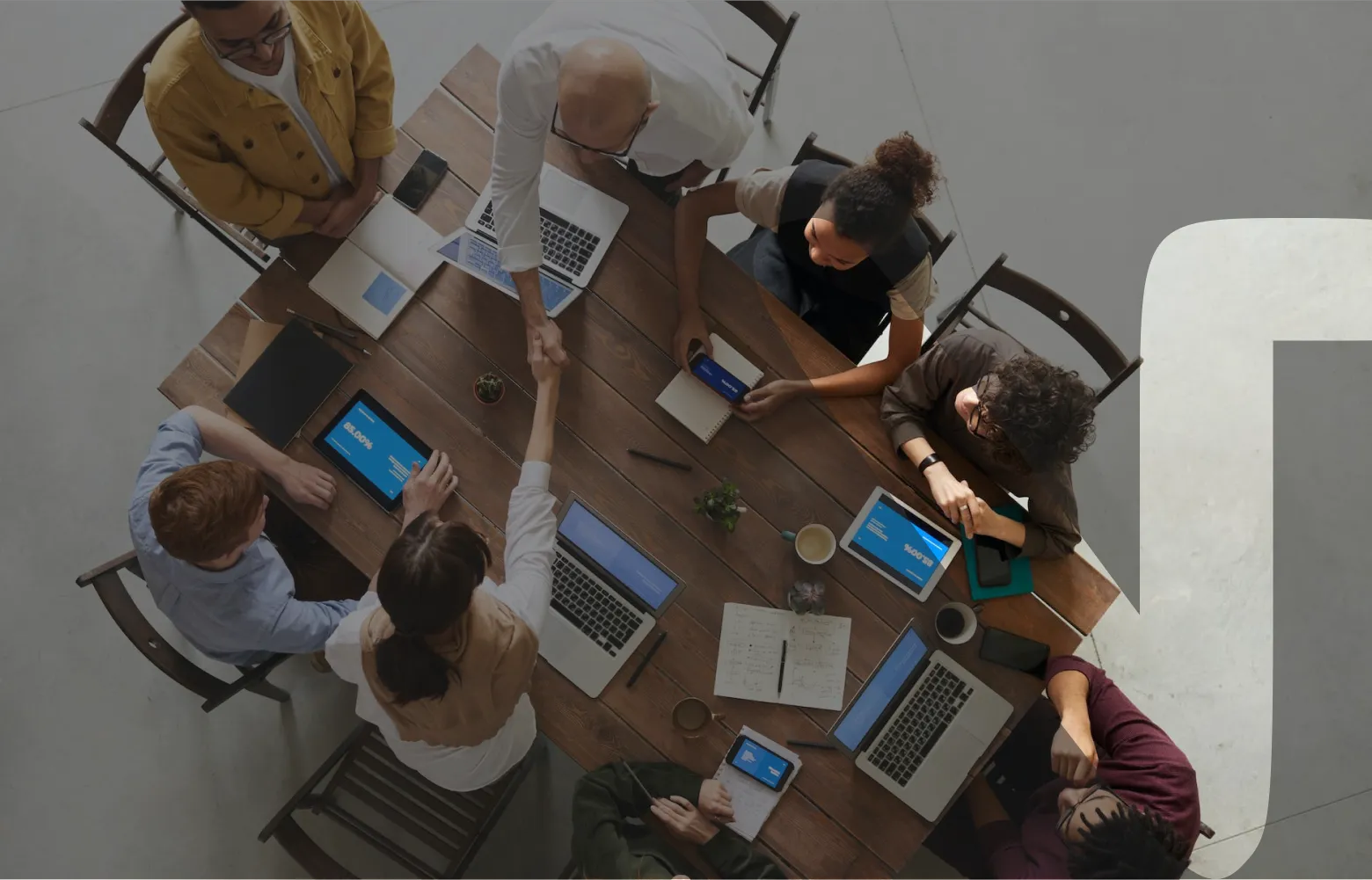 With the world that is continuously evolving and becoming well informed, business now must take a deep dive into the way they function and operate. In a world that is becoming smarter and technological drive, businesses now need to reinvent, adapt and understand better what their customers want and how to deliver that. S
trategic planning is now at the core of all business activities. Today all businesses are making strategic plans, but what differentiates successful businesses from others is their attention to detail while building their foundation for strategic business plans. 
Strategic planning is all about making choices, resolving dilemma and making choices that will have a positive impact in both short term and long-term goals. Evaluating the risk and return of very decision and then implementing those decisions is a daunting task and can become overwhelming.
 Micro and macro environment, financial markets and trends, technological innovations, studying of data be it customer behavior and pattern or the socio- economic factors of the environment you operate in are some of the factors that are to be considered while formulating a strategic plan. 
Why it is important to devise a business strategy
To reach somewhere, you need to start at point A and then map out a route to reach your destination. Business strategy is nothing but a map showing you where you are, where you want to go and how you will reach there. 
It refers to all the decisions take and actions to be taken to achieve a larger vision. It is the backbone of every business and any shortcomings can lead to the failure for achieving their business goals.
To have sustainability and become leaders in their domain, the leadership understands and realizes that without a business strategy in plan you become directionless and cannot achieve what you set out to do. 
As business are engaging in an extremely competitive market, a good business strategy is the life force of your business and if enough not given enough time and importance in formulating and devising a strategy , it means the business can and will collapse on itself. 
Here are reasons why you need to devise a business strategy that can help you achieve your business goals:
When you start a business, it involves a lot of time effort and planning in terms of finances, marketing, and other operational activities. In this plan you have a vision and mission goals both short- and long-term goals. Having all this laid out, and how to execute is this where you need to have a business strategy. 

When you strategize, it gives you an overall picture of where you stand. In terms of strengths and weakness. This in turn leads to make improvements on your weakness and capitalize on your strength. Only when you formulate a business strategy will you get this picture. 

Be communicating the business strategy across the board at every aspect, all the people involved are working towards a common goal and any deviations from this can be brought to notice and can be corrected in a timely manner. 

Business strategy involves planning at all levels. This leads to better efficiency and everyone is aligned on what they are to do. 

An effective and efficient business strategy can give you a competitive edge and help you make even better and evolved decisions with regards to the growth and development of the business. 
Components of business strategy 
The strategy of a business sets the firms' long-term plans, direction and broad policy and principles of the business. It gives a blueprint of what the firm is all about , what they are setting out to achieve and how they will be achieving this. 
The following are the components that form the foundation of strategic planning of a business:
Intention 
Intention is nothing but the reason or the existence of the business. It means the very reason the business is formed, what it wants to deliver and what I must do to continue to survive in the business. 
It helps to prioritize activities that need to be actioned upon for the business to continue its existence. It should focus on and channeling all resources into concentrating on achieving their goals, motivating their employees to add value, to the organization and in turn making sure they are provided with correct reward and recognition. 
Mission Statement 
While strategizing and formulating business strategies, businesses need to provide information about why they exist, who it serves and what is the unique selling point of the organization. They use mission statement to convey the role of the organization and how it intends to serve its stakeholders. 
Once the mission statement is formulated it gives the organization a framework on how to work and where to go and what to do to achieve it. In today's dynamic, a mission statement may need to be redefined, keeping in mind the fundamental components of the business. 
Features of mission statement:
Feasible 

Credible

Clear 

Unique

Analytical

Precise 

Inspiring
Vision 
A vision statement is where the business wants to be, what it envisions its future to be like and what and how it will take actions to reach there. It describes the dreams and aspirations for the future. 
A vision statement is the potential of where the business wants to be in the future. It is a reminder of what you are doing, what your actions are leading toward to and what goals you want to accomplish in the short term, to work towards the future.  It helps you strategize better, what is working effectively and what needs to be worked in in order achieve the business goals. 
Features of Vision statement:
Unambiguous

Shorter 

Rational

Realistic

Harmonize 

Clear
It should be deeply instilled in every aspect of the business and everyone should take responsibility and ownership for accomplishing the vision statement. 
Goals
Goals are designed to be short term and long term in order to achieve the mission and vision statement. Goals breakdown the vision and mission statement and gives you a direction on what actions to take in order to achieve the goals of the organization. 
It is all integrated and synchronized to reach the mission and vision statements of the business. They co-ordinate and integrate various departments in the organization as well. 
Here is what your goals should encompass as part of your business strategy: 
Precise and measurable

Financial as well as non-financial components

Specific time frame

Realistic and challenging

Critical and significant issues
Business strategies refers to formulation strategies that are the right course of action for the business to achieve its goals and objectives, while choosing this the following should be considered to formulate business strategies:
Setting Organizations' objectives

Evaluating the Organizational Environment 

Setting Quantitative Targets

Aiming in context with the divisional plans

Performance Analysis 

Choice of Strategy
Formulating strategies is not enough, you need to implement them and make sure it should be revisited and a check should be there on whether its on track or not.
The following check points can be used to make sure the business strategies formulated should be implemented:
Disbursement of abundant resources to strategy-essential activities.

Creating strategy-encouraging policies.

Employing best policies and programs for constant improvement.

Linking reward structure to accomplishment of results.

Making use of strategic leadership.
Final thoughts
Business strategy is the core foundation for a business, it defines your intent, mission and vision. It brings together the entire blueprint of the organization, shows the weakness and strengths of the business. 
In the last decade we have seen businesses that have a well formulated and well-defined strategy in place have flourished and are continuing to do so.  It also important to go back revaluate and understand is this where your business was supposed to be and what next from here. 
The leadership team has to be able to effectively communicate, integrate and come together to be able to achieve the goals of the business. The key focus of strategic management is identifying problems and opportunities, minimizing the problem and maximizing the opportunities.
It analyzes every small aspect from logistics to finance to human resources and supply chain among other things. They also focus on their employees and how to reward them and keep them motivated to become an integral part of the organization. How the business strategy is executed is the difference between those who succeed and those who do not. 
To help you become adept at business strategy and leadership, Hero Vired offers the Certificate Program in Strategic Management and Business Essentials, in collaboration with INSEAD - the #1 B-School in the world in 2021.
The program helps you develop a thorough and in-depth knowledge and skills that will give you an edge over your peers and contemporaries. You will learn from international faculty from INSEAD and experience immersive business simulations to understand how to manage strategic decision-making as a business leader.
The key to succeeding in today's dynamic business environment is to evolve and upgrade and upscale yourself. You need to understand the extensive and complex landscape and apply the strategies in the real world. 
There is no guarantee for success but if you have a well laid well thought plan and strategies an how to action and execute them you will reach achieve the goals you have set for your team and organization.