Products are delivered to customers by a chain of businesses, which typically consist of retailers, logistics companies that handle storage, distribution, transport, and manufacturers.  Global supply networks were shocked by both the demand side and the supply-side effects of COVID-19. Concurrently, restrictions and stimulus programs drove extraordinary demand for products while shifting spending away from […]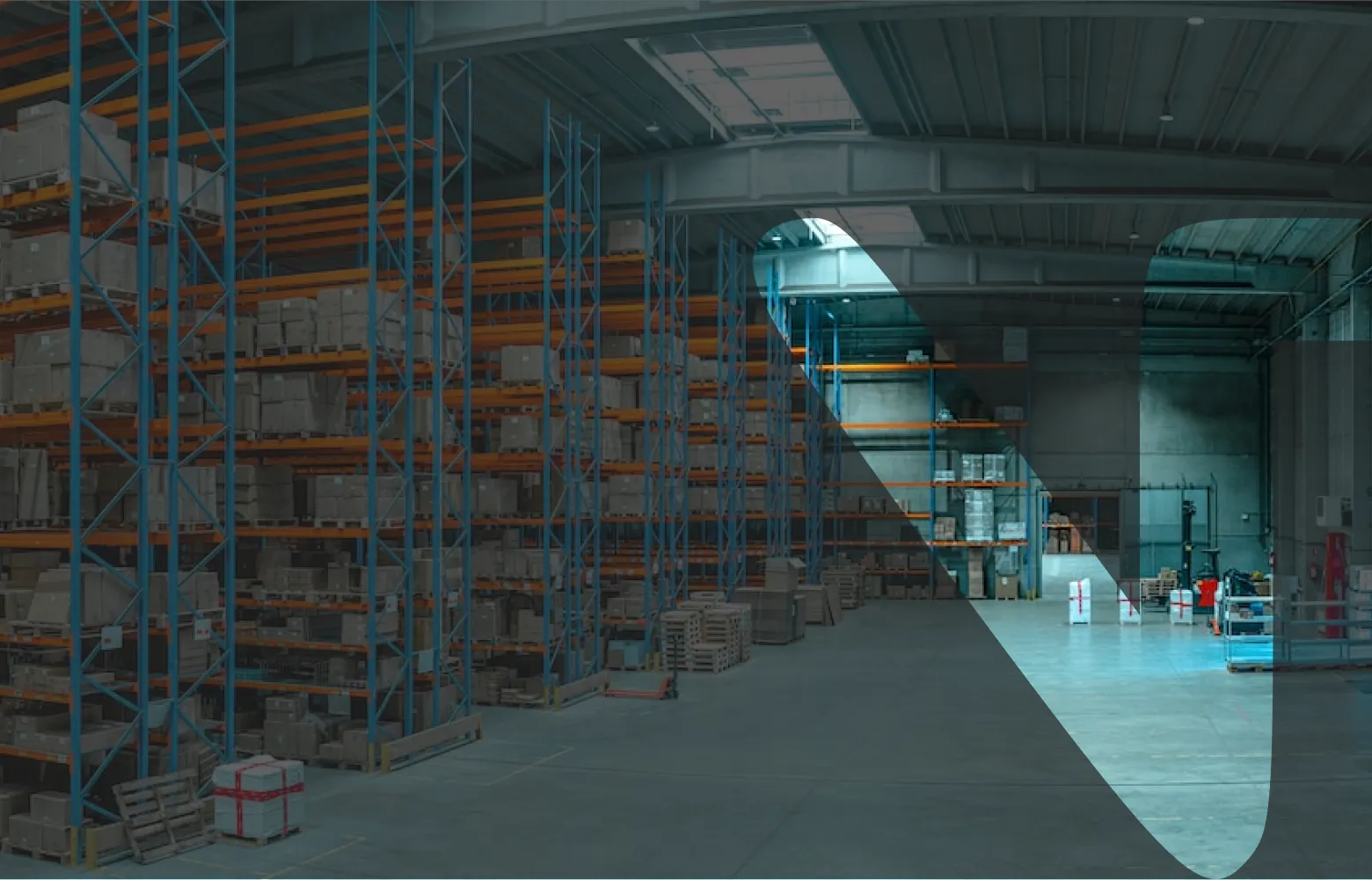 Products are delivered to customers by a chain of businesses, which typically consist of retailers, logistics companies that handle storage, distribution, transport, and manufacturers. 
Global supply networks were shocked by both the demand side and the supply-side effects of COVID-19. Concurrently, restrictions and stimulus programs drove extraordinary demand for products while shifting spending away from services. Constraints harm the manufacturing and delivery of goods, particularly in China, a significant global supplier. 
The effects have varied across industries. Importantly, essential industries like semiconductor chips and fertilizers have had trouble keeping up with demand. Supply chain concerns in these sectors affect downstream industries and raise inflation because it is challenging to substitute these commodities.
Disruptions in the global supply chain are projected to persist through 2022 before a slight alleviation in late 2022 or early 2023. In its January 2022 World Economic Outlook, the IMF predicts that supply chain issues and global demand-supply imbalances will gradually decline in 2022.
As border and mobility constraints are loosened, demand should shift away from products as the need for services grows. Government support for discretionary income will decline as they move away from pandemic stimulus and limitations toward "living with COVID-19," which should result in a sharp decline in saving rates. These elements ought to lessen some demand-side strain on international supply chains.
State of the current global supply chain
The demand shock that followed the supply shock that began in China in February when the global economy collapsed exposed flaws in the production plans and supply networks of businesses worldwide. Transient trade restrictions and shortages of essential medicines and other goods emphasized their flaws.
These changes, the trade conflict between the United States and China, and the Russia-Ukraine war have increased economic nationalism. Because of all of this, manufacturers around the world will face greater political and competitive pressures to boost domestic production, create more jobs at home, reduce or even eliminate their reliance on risky sources, and reevaluate their use of lean manufacturing techniques that involve minimizing the amount of inventory held in the manufacturing process.
Despite some recent reductions, international shipping prices are projected to stay high in 2022. The full post-Brexit customs inspections that went into effect on January 1 have increased expenses and caused more friction, with many businesses reporting a concerning lack of preparedness.
The supply chain and freight transportation systems will continue to evolve in 2022 as more environmentally friendly techniques are employed. These procedures impact anything from transportation methods, like converting to electric delivery vans, to modifications in the larger supply chain, such as moving distribution centers to reduce trip lengths.
How COVID-19 impacted supply chains and what comes next
Global supply chains have faced considerable obstacles due to the COVID-19 pandemic. The flow of raw supplies and finished items is still being slowed or temporarily stopped by many national lockdowns, affecting the production process.
The pandemic hasn't necessarily brought forth any new difficulties for supply chain companies. It revealed certain previously unknown vulnerabilities and has resulted in employee shortages and losses for businesses. However, it has exacerbated and accelerated existing supply chain issues.
According to an EY report, 60% of CEOs claim that the pandemic has raised the strategic importance of their supply chain. Therefore, businesses must immediately create a supply chain structure appropriate for the new digital and autonomous era. For a better visibility, future supply chain companies must be adaptable, efficient, resilient, and digitally networked. 
Issues with the global supply chain
In recent years, three significant challenges have become very clear in the global supply chain. The COVID pandemic and the ensuing lockdowns and restrictions, which varied in their timing and severity from nation to nation, put unprecedented pressure on global supply chains. This was perhaps the first and probably the most visible challenge.
Second, the commercial and economic climate grew increasingly difficult. Given that Russia is one of the world's major suppliers of sunflower oil and wheat, the sanctions imposed on them have caused a rise in their costs. This, in turn, has added to the continued pressure of inflation in the Indian economy.
Sunflower oil, wheat, and flour prices had risen by 19.9%, 2.2%, and 1.7%, respectively, between February and March 2022, just prior to the start of the war. However, even though over 18% of India's tea exports go to Russia, supply chain problems, logistical challenges, and a sharp decline in the value of the Russian Ruble relative to the US dollar have made exports expensive and uncompetitive.
This is important since, in recent years, the business has become more global and increasingly multinational. This has been made possible by removing historical obstacles to the free flow of goods, services, capital, people, and information across international borders.
Third, more people are starting to understand how supply chain and logistics operations affect the environment. Developing more sustainable supply chain processes is crucial if nations want to reach their emissions targets and pledges. The November COP26 in Glasgow put a lot of emphasis on transportation, including freight and logistics. If a sustainable future is to be attained, going about business as usual is no longer an option.
How are the global supply chain issues being addressed?
Businesses must quickly respond to the requirements of their employees, clients, and suppliers while navigating the financial and operational difficulties caused by the coronavirus. Supply chain companies can transform extreme complexity and supply chain disruption into significant change by taking the appropriate steps.
A continuous cycle of risk mobilizing, sensing, analysis, configuration, and operation will help optimize outcomes and mitigate risks as they respond to the pandemic's immediate impacts and plan for what comes next. 
Here is what businesses should do to overcome these supply chain issues:
Supporting new methods of working will keep the planning workforce happy and productive.

Maximize insight into demand, inventories, capacity, supply, and financing across the ecosystem by leveraging data.

Create priority micro-segments by carefully analyzing demand and segmenting it accordingly.

Create a sales and ops team. Use a SWAT team to mobilize specialized planning and execution teams to coordinate various interventions successfully.

Analyze supply chain scenarios, including end-to-end scenarios, to provide actionable insights that will improve operational metrics and simulations to forecast when and where excesses and shortages are likely to occur.
Outlook and future in 2022 and 2023
In the near future, experts foresee a continuation of delays due to issues with cargo ships, labor shortages, and supply and demand imbalances. In a survey conducted by the Wall Street Journal, nearly 45% of economists predicted that improvement wouldn't come until the second half of 2022.
However, the ability to put sustainable mission statements into action lags behind. This was a key finding from a survey by Oxford Economics of decision-makers in the global supply chain from various industries: 88% have either written a mission statement about sustainability or are in the process of doing so, but only 52% have reduced their shipping miles as a result.
Companies will look to their supply chain for solutions as environmental, social, and governance (ESG) efforts remain a corporate focus in 2022. They will put more pressure on their partners to adopt socially responsible practices.
As machine learning and AI employ vast amounts of IoT-based and social media data from people, devices, assets, products, and vehicles across the global supply chain to automate decisions and processes, Industry 4.0 is anticipated to pick up steam in 2022.
Something is obvious. For the past 20 months, supply chains have had significant difficulties and have been in the news frequently. This trend will likely continue well beyond 2022.
Global supply chains: Predictions and expectations
Experts in supply chains and trade credit insurers predict that the current disruptions in global supply networks will continue into the third quarter of 2022.
While consumer spending is still higher than it was prior to the pandemic, economists predict that by 2022, demand will stabilize. Many people turned to online shopping in 2020 when pandemic lockdowns were at their worst, looking for home-related items to make hiding indoors more pleasant. People are focusing more on in-person services and experiences as we approach the end of 2022 rather than just spending money online.
It's safe to conclude that by 2021, shipping costs had reached an all-time high of $10,300 for a 40-foot container, up from its usual price of $2,200. In 2022, it is anticipated that a mix of new port infrastructure investments and shipping port fines will reduce shipping and delivery congestion.
Experts also anticipate that supply chain technology providers will continue to aggressively embrace machine learning (ML) this year due to the abundance of supply chain data that can train ML algorithms. Plans, expected time of arrival (ETA), and suggestions will all be improved, increasing the efficiency and dependability of supply chain and logistics operations.
Instead of replacing current supply chain technology, machine learning (ML) will improve it through embedded usages like optimizing stop times, drive times, delivery locations, and ETAs. It could also be a part of larger data analytics solutions that are used to give more detailed insights into the performance of supply chains.
In the future, supply chains will need to remain agile, resilient, and adaptable due to unanticipated turns and twists. Even if the two-year path to get here has been exhausting, more diligence is still needed.
Conclusion
The COVID-19 pandemic has shown ingrained flaws in the global supply chain, a key component of international business. The fundamental forces behind supply chain transformation are rapidly shifting consumer preferences for goods and services, increased environmental disruptions, and internal changes to the global order. By tackling the four supply chain reinvention imperatives, businesses will profit from making decisions based on evidence rather than speculation.
Supply chain management enables the smooth movement of anything, including products and any unforeseen natural calamity. Supply chain managers oversee the logistics for any organization on a global scale. Supply chain companies can quickly identify issues or disruptions for flawless transportation of commodities with competent global supply chain management.
Understanding how the supply chain functions and managing it is crucial for aspiring leaders and business owners. Every supply chain has different difficulties and complexities. Even though it's usually simple to spot inefficiencies and places for development in the supply chain, many firms don't always deal with these issues as effectively as they can. You'll put yourself ahead of others by choosing to learn supply chain management. It is also important to choose a course that will help you understand the basics of the supply chain and international exposure.
The Certificate Program in Strategic Management and Business Essentials by Hero Vired is the perfect course to learn the workings of the global supply chain. The curriculum will provide an international educational experience and is excellent for mid-senior professionals, senior leaders, and entrepreneurs who wish to develop managerial skills. Live teaching sessions by INSEAD faculty and practical workshops with a mix of Indian and international case studies help you get a deep understanding of the working principles of the global supply chain.