Let's start with the fundamentals. A company's strategy is the plan or path it will pursue to achieve its objectives. The process of analyzing, designing, and implementing a business strategy is referred to as strategic design management. In this competitive world, you must follow a strategic management process to stay ahead of the competition. Businesses […]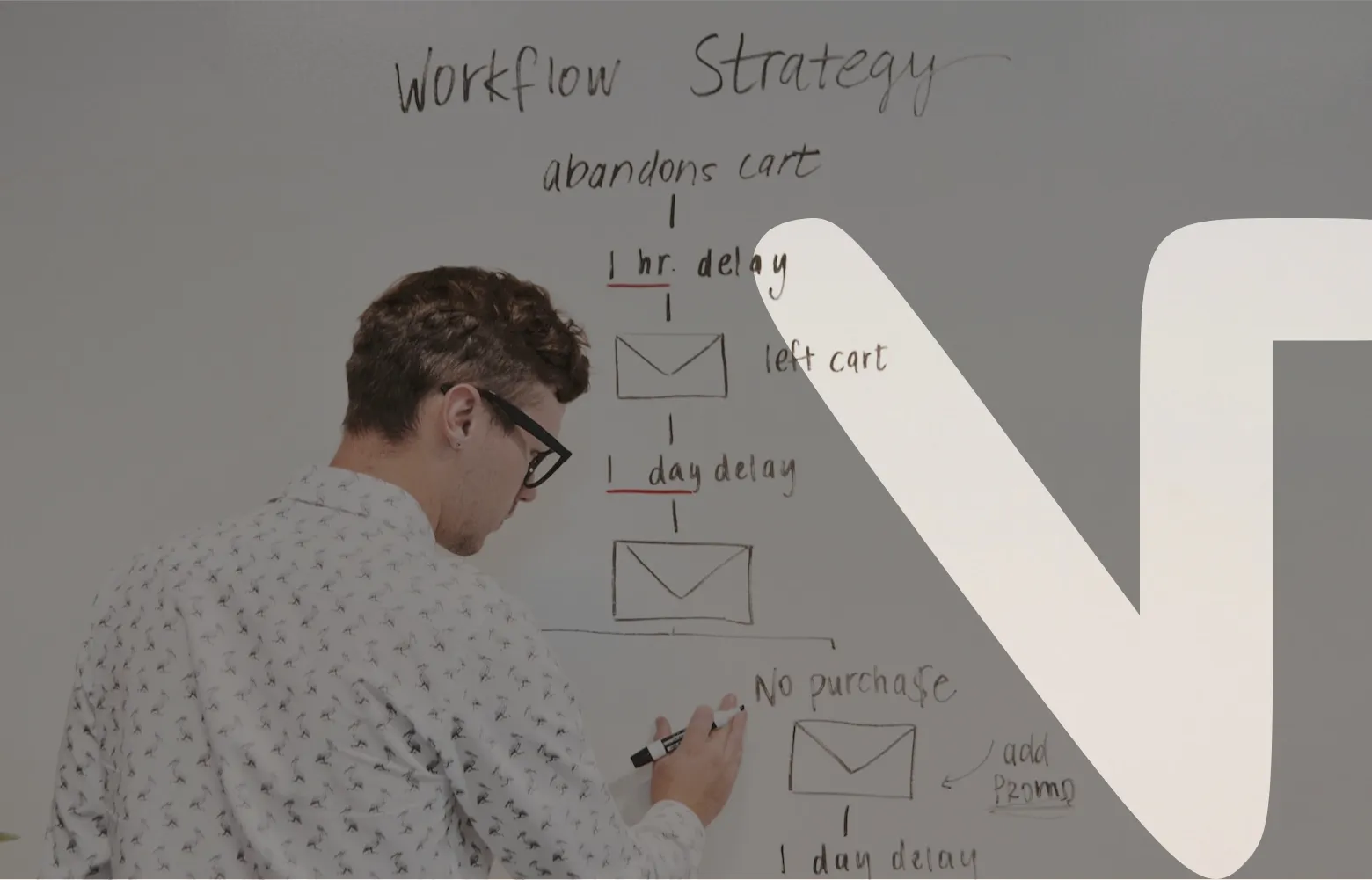 Let's start with the fundamentals. A company's strategy is the plan or path it will pursue to achieve its objectives. The process of analyzing, designing, and implementing a business strategy is referred to as strategic design management.
In this competitive world, you must follow a strategic management process to stay ahead of the competition. Businesses with the right strategies are the ones that can thrive in the market and reach their long-term goals. Organizations that don't have a strategic plan—well—it is hard for them to survive. 
If you're reading this, you're probably aware of this fact and seeking a program in strategic management. Well, you're at the right place. 
Understanding the objectives of strategic management is quite simple. To begin with, you need the right strategic management course, and this article will guide you in choosing one.
Further, you'll get to know the basics of strategic management, the benefits, and the process of strategy implementation. Let's cut to the chase and get started right away.
What is strategic management?
The strategic management process defines how a business handles its resources effectively to attain its goals. Companies require continual planning, examining, and implementation of all the activities necessary to achieve their goals and outdo their competitors successfully.
They must thus implement a well-organized strategic design management process to make their strategic management tangible.
To do that, businesses need to analyze their current situation, study the competitive market, define goals, and design strategies based on available resources. 
Luckily, you have this guide to explain how to make your process of strategy implementation successful. But first, let's discuss the benefits of strategic design management.
Objectives of strategic management
Maximizing profitability by enhancing business operations is one of the primary objectives of strategic management.
Other essential goals that are vital to the process include:
Identifying issues, understanding new opportunities, and implementing adjustments as needed.

Developing an edge over competitors.

Identifying risks and developing ways to address them.

Setting goals, reviewing performance against specified criteria, and rewarding.

Evaluating resources to achieve your long-term goals.
What are the stages of the strategic management process? 
Strategic management is not an overnight process; you need to understand your market and environment before implementing your strategy. 
To begin, here are the five stages of the strategic management process:
1. Identify your goals 
Strategic management is impossible if you don't have a set of goals or objectives that will direct you towards long-term success. 
Your goals reflect your business's vision; they must thus be specific, attainable, and relevant to this vision.
In this stage, these distinct objectives must be identified and worked on:
Short-term and long-term objectives 

Identifying how to achieve these objectives 

Assigning specific tasks to your team

Creating a mission statement that communicates with your team and stakeholders

Developing a mission statement that effectively communicates with your team and stakeholders.
2. Environmental analysis  
This stage involves obtaining all the essential information regarding the company's business activities, including risks, choices, and possibilities. 
The data you gather here will shape your strategic management process. So, you must collect as much information as possible to reach your business goals. 
Perform an environmental scanning to collect both internal and external data. SWOT analysis will be very useful in this stage. It will aid in measuring the company's capabilities as well as the effectiveness of the competitor.
This will reveal your business capabilities, the knowledge that exists inside the organization, and the areas where the company's performance is inadequate.
3. Strategy formulation 
Before you build a strategy, you must review and analyze the credibility of data gathered in the analysis stage. 
Then, take your business resources into account, and check if you can reach your goals with the existing internal resources. In addition, consider the external resources that can assist your business goals. 
Then, identify the challenges affecting your company. After completing these tasks, you can formulate your strategy. The market conditions might fluctuate often, so you should have backup plans for each step of your strategic management plan.
4. Strategy implementation and control 
You've gathered and analyzed the data; now it's time for action. At this stage of the process of strategy implementation, everyone in your company should understand the tasks they need to do and how they will contribute to the ultimate goal.
There is no turning back now. Ensure you've already collected the necessary resources and funds. Once your team and resources are primed, it is time to implement your strategy.
Note - If the suggested strategy cannot be implemented with your present business structure, starting this phase with a new strategic plan is advisable.
5. Evaluation 
Your work isn't done after you implement the strategy; the real deal begins after that. Evaluating your strategies post-implementation is crucial. 
Check to see if things are going as planned, monitor performance, analyze internal and external challenges, and take corrective action if necessary.
However, what if the corrective actions are not making any changes?
Then, unfortunately, you need to go back and restart your strategic management altogether. Yes, it can be very tedious, so you need to nail it your first time. 
Seek expert counsel, enroll in a strategic management course to learn how it's done, and draw inspiration from your competitors to make your strategic management more effective.
What are the tools and models for effective strategic management?  
Building a strategic plan based on your short and long-term goals can help you achieve market success.
Here are some of the best tools and models to help you build such a plan:
1. SWOT Analysis
SWOT stands for Strengths, Weakness, and Opportunities. It is one of the basic yet most effective models for strategic analysis.
It helps you gauge your business's opportunities and its strengths. You can understand your business's weaknesses and formulate a plan to face future threats beforehand. 
2. Gap Analysis
Gap analysis is critical to strategic management because it identifies the gaps inside your business that might impact your objectives and targets.
By performing gap analysis, you can compare your organization's present position to its future plans, identifying the current gaps. Then, you can focus on taking the appropriate actions to close the gaps.
3. PESTEL Model
PESTEL stands for Political, Economic, Social, Technological, Environmental, and Legal. It is used to forecast future business plans based on the above factors. 
The PESTEL model is valuable since changes in the above factors will have an influence on your business, either directly or indirectly. As a result, you should prioritize this model in your strategic plan.
It will help you analyze market growth, how these factors affect your vision, your present market position relative to competitors and customers, and identify strategies to overcome these pain points. 
4. VRIO Analysis 
Unlike other models, VRIO analysis solely focuses on internal resources. It can be used to evaluate your in-hand resources that have the capabilities to help you reach your long-term objectives. 
This analytical framework provides a method for categorizing resources in your organization based on their particular characteristics. After you've segmented your resources, this model will assist you in transforming those resources to suit your vision.
5. Porter's Five Forces Model 
Environmental analysis should always be used to reinforce an internal analysis, and Porter's 5 Forces is a wonderful tool for this. This model demonstrates how five forces can impact your business positively or otherwise. 
These five forces are competition in the industry, the potential of new businesses, the power of suppliers, customer influence, and the threat of substitute products. 
The 5 Forces model can help you assess your market's competitiveness. You may then develop, adapt, and update your business strategy based on these five forces.
Benefits of strategic management 
Strategic management is a method of converting a fixed plan into a comprehensive defined process. It can bring quick changes to your business. Here are some of its benefits:
Provides direction
Strategic management helps businesses identify their goals and influences them to work in a proactive and organized manner to achieve said goals. 
It'll guide your business along the path of success without wandering off from your milestones. 
Enables you to make better decisions
To stay ahead of the competition, your business must be able to make changes to adapt itself to new challenges. You cannot risk those challenges impacting your business. 
Strategic management will make your business dynamic. It'll help you make better data-driven decisions and adapt to changes quickly. 
Fosters a better future 
With strategic management, you can attempt to predict the future and implement preventative measures. Your company will be defensive rather than offensive. It will help you forecast particular adverse events and take the required actions to avoid them.
Organizations with solid strategic design management can thus be proactive rather than reactive to circumstances emerging. They can constantly stay ahead of the ever-changing industry and make intelligent judgments by taking proactive steps.
Maintains longevity of the business 
What is the purpose of strategy implementation and control if your goals aren't long-term? Through strategic management, you can set long-term goals and increase the longevity of your business. 
Various studies have shown that companies without strategic management were unable to survive for more than five years. 
With the market changing everyday and competition skyrocketing, staying in the game for long can be hard if you don't have a strategic management process in place. 
Enhances profitability 
Strategic management will uncover market trends, provide deeper insights into your competition, and help you better understand your consumers.
These three elements will enable you to make sound decisions that will boost your sales, market share, and profitability.
Strategic management involves effectively managing your resources to attain your vision and long-term goals. 
To this end, you need to identify your goals, formulate the right plan, implement your strategy, and evaluate it for future improvements. Skipping any of these stages will result in the failure of your strategy. 
Strategic analysis will help you make better decisions; it'll set you on the right path and increase your profitability. To achieve this, undertaking a program in strategic management is recommended.
Hero Vired's Certificate Program in Strategic Management and Business Essentials with INSEAD will help you gain deeper insights into this process. 
It is a dual certification program with personalized leadership assessment, 5-day optional on-campus immersion, and more. 
With syllabuses like design thinking, branding, blue ocean strategy, business simulation, finance, supply chain management, marketing, etc., we cover all the essential trends to help you design a strategic plan for your business. 
The best part of this certification program is that you can share the space with industry-leading faculties. You can also enroll in a part-time program with cost-effective pricing plans. 
The curriculum provides a theoretical understanding of fundamental business activities and application-based learning via workshops, business simulations, and case studies to help you improve your leadership abilities.
If you're a leader looking to build a strategic plan for your business, then now's time to join our program in strategic management.